Free adaptation of The Next Call #07 magazine by H. N. Werkman published in February 1925. Printed in two colors, 1 pages and 40 copies. 10¾ x 8½ in. 27,2 x 21,5 cm. / 43 x 54,4 cm.
In the original edition of the magazine, the inner side were printed separately. They were two linoleum prints of Janvd Zee and Wobbe Alkema, while at the bottom was glued a reproduction of a painting of Jan vd Zee added later. Except for the engraving on the cover of issue 2, it is the only occasion in which narrower elements to the pictorial assume certain role, a fact that earned me as an excuse to do the same but with a portrait of Werkman.
It is one of several self-portraits the author did using standard inking roller as a single tool, which he used to combine different values of line and marks of pigment.
A mold was made (with laser-cut) from the original painting reproduction that appeared in an old book published in 1970 entitled "Plastic Art and Architecture in the Netherlands," by Dick Dooijes, showing one of the less known self-portraits of the author, dated 1935.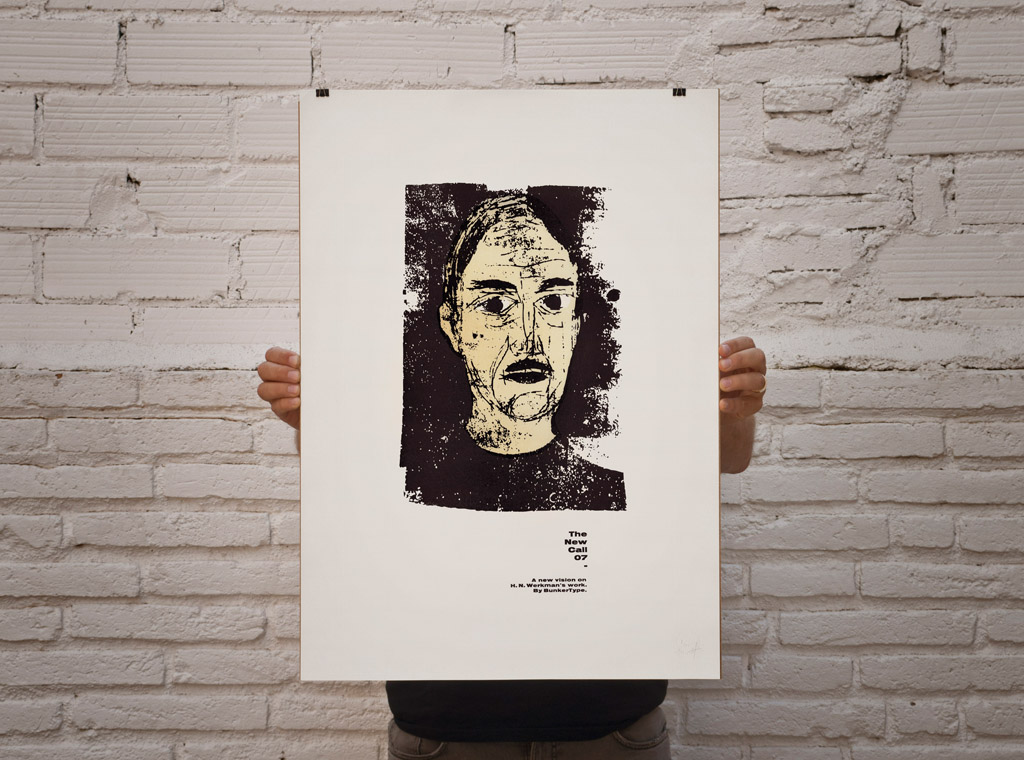 Limited edition of 35 sealed, signed and numbered prints.
–
Letterpress printed in three runs in a Korrex Hannover 1964
with two colors on Colorplan Smooth Natural 175 gr. G. F. Smith's paper
–
Size: 19 ¾ x 27 ½" (50x70cm.)
–
€ 45