Free adaptation of The Next Call #04 magazine by H. N. Werkman published in January, 1924. Printed in two colors, 8 pages and 40 copies. 10¾ x 8½ in. (27,4 x 21,5 cm.)
H.N. Werkman published the issue four of The Next Call magazine in January 1924 because of Lenin death, and perhaps as a compensation for not being able to travel to Russia before his own death. This reference suggests that Werkman had a certain affinity with the communist leader since -even defining himself as apolitical person- he admired the Russian revolutionary movement which he linked with his new artistic rebirth. Some of the most popular pages of all the author's work are present in this issue (specifically the compositions on the double page 2-3 and on page 4).
The proposed reinterpretation is inspired on the double column of "M" and "O", that in the original work suggest separate columns of soldiers with their helmets flanking the "Lenin" text. Using the same element as the central axis, a "two column" it's replaced by a real regiment of "M" in training.
The strength of the central black spot contrasts with the lightness of the red elements, some seemingly random numbers that contain, in fact, the date of the Russian Communist political obituary who died in Gorki (Moscow) on January 21, 1924.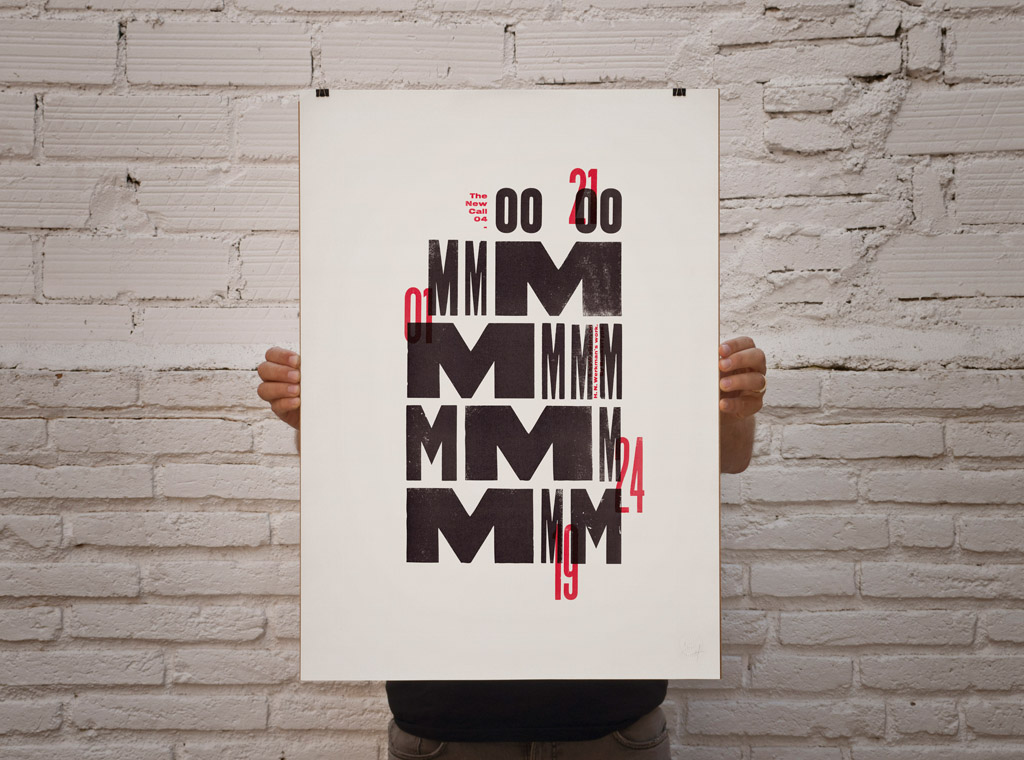 Limited edition of 40 sealed, signed and numbered prints.
–
Letterpress printed in three runs in a Korrex Hannover 1964
with two colors on Colorplan Smooth Natural 175 gr. G. F. Smith's paper
–
Size: 19 ¾ x 27 ½" (50x70cm.)
–
45€