The GRID, Grafisch Museum Groningen was the second stop of BunkerType's journey in Holland. With the inseparable Toni Ortega we headed there to present BunkerType's last project "The New Call", dedicated to HN Werkman, one of the city prodigals.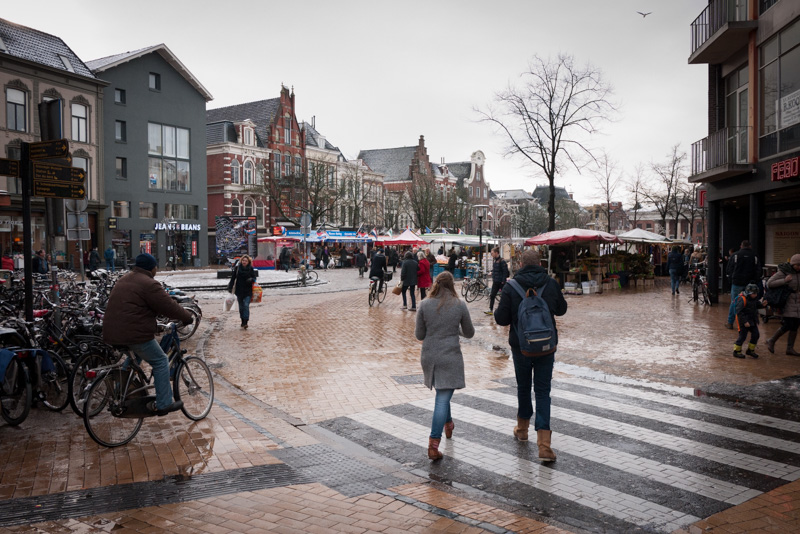 Just over two hours by train separate Amsterdam from Groningen, a city located more toward Holland's north, in which HN Werkman funded his first press and where he lived since he was arrested by the Gestapo and afterwards executed in April 1945. That weekend -of the '70 Werkman's death anniversary- was closing a year dedicated to spread Werkmans legacy, and the sensation of being part of all of it, without doubt, was one of the most emotional sensations BunkerType's work brought to me.
GRID,
Grafisch Museum Groningen
.

GRID is a very recent museum and counts with a big collection of presses of any kind. It's a very alive museum, were you can admire the work produced in it's path, and also you can be part of it, joining any of the workshop proposed by the museum.

Another emotional moment for me was when Fronique -GRID's director- was showing me some of the curiosities about the different pieces we were finding along the visit. Once in the Werkman's Atelier, I understood -amazed- that one of the two presses exposed was the one Werkaman used in his workshop, so for a while I couldn't take my hands of the impression handle of the old 1850's Dingler Press that the admired author used. The sensation of being there, once again, was indescribable. I am honored that my collection  will share the space with something so intimate for the artist as his work  press.

No doubt, I will treasure this journey in my memory with lot of emotion, dearness and gratefulness to all; for the friends of the Grafisch Werkcentrum Amsterdam and for the ones of the Grafisch Museum Groningen, thanks for the invitation and the wonderful treat and also for Toni Ortega, for his attention, effort and friendship. Thank you all!!!